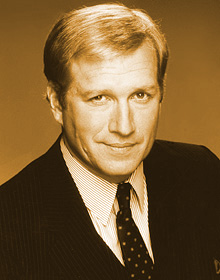 &nbsp
Garrett Boydston is the smart and capable attorney for Colby Enterprises, but above all is a true friend of the Colby family. He was in charge of the legal matters of Jason's oil deal with Blake Carrington and also the one who used the defend the Colby family in court.
In Denver, he meets Dominique Deveraux, whom he was in love with years ago. He is shocked to find out that they share a daughter, named Jackie, who quickly becomes close to him. It wasn't good enough to keep Garrett and Dominique together because of the lies from the past when he close a free life instead of marrying a black woman.
Still, he remains friends with her and continue taking care of their daughter even after he leaves Los Angeles and The Colbys.